Take a stroll with me down memory lane to one of the first quests that I ever completed for Old School RuneScape. This Gertrudes Cat OSRS guide is all about one of the most iconic quests that you will find in the entire game. It has been around since nearly the beginning of the beloved MMO, and I remember doing it for the first time so long ago when I was a wee lad.
Almost anyone can do the Gertrudes Cat quest so long as they meet some minor requirements. Once they do, they can complete this one to gain some valuable rewards, some of which enhance the overall experience of the early game for RuneScape in some welcome ways. At the same time, you also have a classic cutesy storyline that you can enjoy that ends up being quite heartwarming and special for the player. Here's everything you need to know about how to complete it in this Gertrudes Cat OSRS guide.
Bottom Line Up Front
Who doesn't love cats and kittens? That is precisely what the Gertrudes Cat quest in Old School RuneScape is all about. Miss Gertrude has lost her favorite animal companion, Fluffs, and needs your help. Throughout this adventure, you speak with her two sons, find their special playground, and discover the cat. You feed the kitten and discover her child, bringing them home in the process. In return, this members-only quest gives you your first kitten companion that you can customize.
Quest Details Up Front
When it comes to Gertrudes Cat OSRS, these are the overall details that you need to know about:
Members Only: Yes
Official Length: Short (one of the shortest in the MMO)
Official Difficulty: Novice (This really is a breeze to complete)
Required Quests: None at all
Required Items: 100 coins (at minimum), Bucket of Milk, and either: 1. Raw sardines and Doogle leaves for cooking or 2. Seasoned sardine, if you already have it
Optional Items: Ring of Charos (great for your quest reward)
Required Skills: None but some cooking experience can help
Quest Rewards: 1 Quest Point, 1,525 Cooking skill experience, the ability to unlock kitten companions, your first kitten, chocolate cake, and stew
Gertrudes Cat OSRS Overview
Sorry, dog lovers, if you want a quest that is geared towards you in Old School RuneScape, you'll have to look elsewhere. Gertrude's Cat is one of the first quests you can stumble upon in RuneScape, and it is pretty easy to accomplish.
I remember it being one of the first quests I ever did once I finally got a membership when I was a kid for a brief period of time (through using someone else's account, but that's a story for another time). Gertrude's Cat is one of the perfect introduction quests that you can complete that gives you an idea of the world and the mechanics of the game.
In addition, this quest is absolutely recommended for a number of reasons. Everything about this quest is welcome, from its rewards to the things that it teaches you to even what comes after this quest. Though it isn't part of a questline on its own, it is required for checking out other members-only quests.
Without a doubt, Gertrude's Cat is one of the first quests you should tackle in the MMO, and thankfully, it is also one of the easiest and fastest to complete. Though it isn't too challenging overall, there is some possible frustration when it comes to the items that the quest requires.
If you don't know where to look and how to obtain them, you can be lost without any way of completing the quest otherwise. Thankfully, that is where I come in with a fresh perspective, having just completed the quest once again in OSRS for the purpose of doing this guide. Fortunately, it isn't too much of a challenge.
Synopsis
Gertrude's Cat is a quest in Old School RuneScape that was released in 2003 as one of the first members-only quests. In this quest, you stumble upon a lady named Gertrude who has lost her cat, Fluffs. With only a tiny morsel of info regarding the whereabouts of Gertrude's sons and the possible location of Fluffs, you set out to discover the cat. It turns out that there is a reason that Fluffs is missing, and you have to bring her home.
Required Items: How to Get Them
There are a few different required items that you need to get started with the Gertrudes Cat quest. You can, of course, find these while you are doing the mission, but I honestly think you are wasting your time doing it this way.
If you want to speed up the quest considerably and save yourself some frustration and roaming around various towns unnecessarily, finding these items beforehand will save you a whole bunch of time. In addition to the few required items, there is also one optional item that I recommend you have to get the most out of the rewards you will receive from this quest. Here's how to get all of them.
100 Coins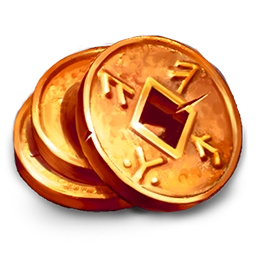 First and foremost, you need 100 gold coins in order to complete the Gertrudes Cat quest in OSRS. Yes, the game is going to take some money from you, but at least it isn't much at all. 100 coins take almost no time to acquire in the game, even if you are a fresh-faced player.
If that is the case, what I recommend you do is go kill some enemies around the world. Head to the Barbarian's Camp west of Varrock and slaughter some enemies there for some quick cash. Or head to even the farms that are near the starting town of Lumbridge and take out the animals there for the occasional drop of coins.
In a few minutes, you should have 100 coins easily this way, though keep in mind that some RNG has a say in this.
Bucket of Milk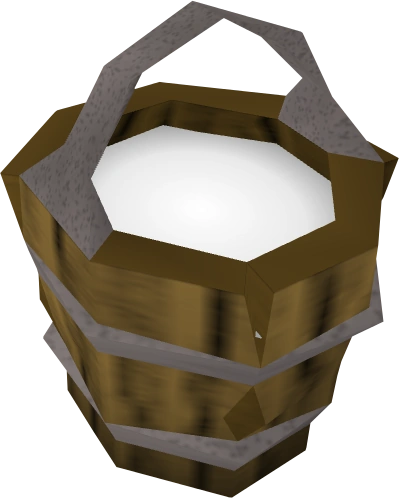 The Bucket of Milk isn't the hardest item to find, but the game doesn't do a good job of explaining where to get this one. The first option that I recommend is to obtain a bucket, which you can find at just about any general store in the game. They only cost a few coins to purchase, so nothing too difficult there.
Once you have the regular bucket, it's time to toss some milk into it (preferably not spoiled milk). To do so, head to any cow farm and interact with a cow while holding the bucket to fill it up.
Alternatively, you can head to the Grand Tree, which is one of the member-exclusive areas south of the Barbarian Outpost, which isn't too far from this quest. There, you can find Hudo and purchase a Bucket of Milk for only 12 coins. It's really up to you whatever works the fastest and easiest.
Raw Sardines

Raw sardines are the trickier items since you can catch these yourself as a Fisher or try to purchase them from an NPC. The former will require you to be at least level five with your Fishing skill and head to the ocean to do so.
Otherwise, you'll need to go to Gerrant's Fishy Business and buy it for 10 coins in Port Sarim. That is a rather long trip, though, so it may not be worth the effort for some players.
Doogle Leaves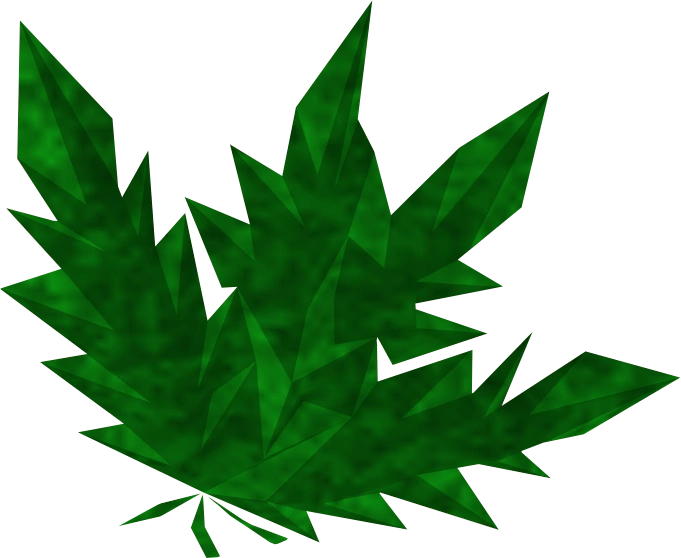 Once you have your raw sardines, you next need some doogle leaves to go along with it. These aren't too hard to find as they are just on the ground near Gertrude's house, just south of it. Grab some of these, and you are ready to go.
Seasoned Sardines
The whole reason that you need the doogle leaves and raw sardines is to make some seasoned sardines. It is easy to make once you have the doogle leaves and raw sardines and have progressed far enough in the Gertrudes Cat quest.
Of course, if you are super lazy (like me), you can forgo the entire mission of trying to find the previous two items and skip right to the seasoned sardines. Too swamped for time to try and track down those items? No problem! Just head on over to the old Grand Exchange and buy some seasoned sardines that someone else already made.
You can purchase them for a reasonable price, too. At the time of writing this, they are worth roughly 546 coins on the Grand Exchange. You can find some for cheaper and others that are more expensive than that. It isn't the cheapest way of doing this quest, but it's an option if you don't mind throwing away a few hundred coins.
Ring of Charos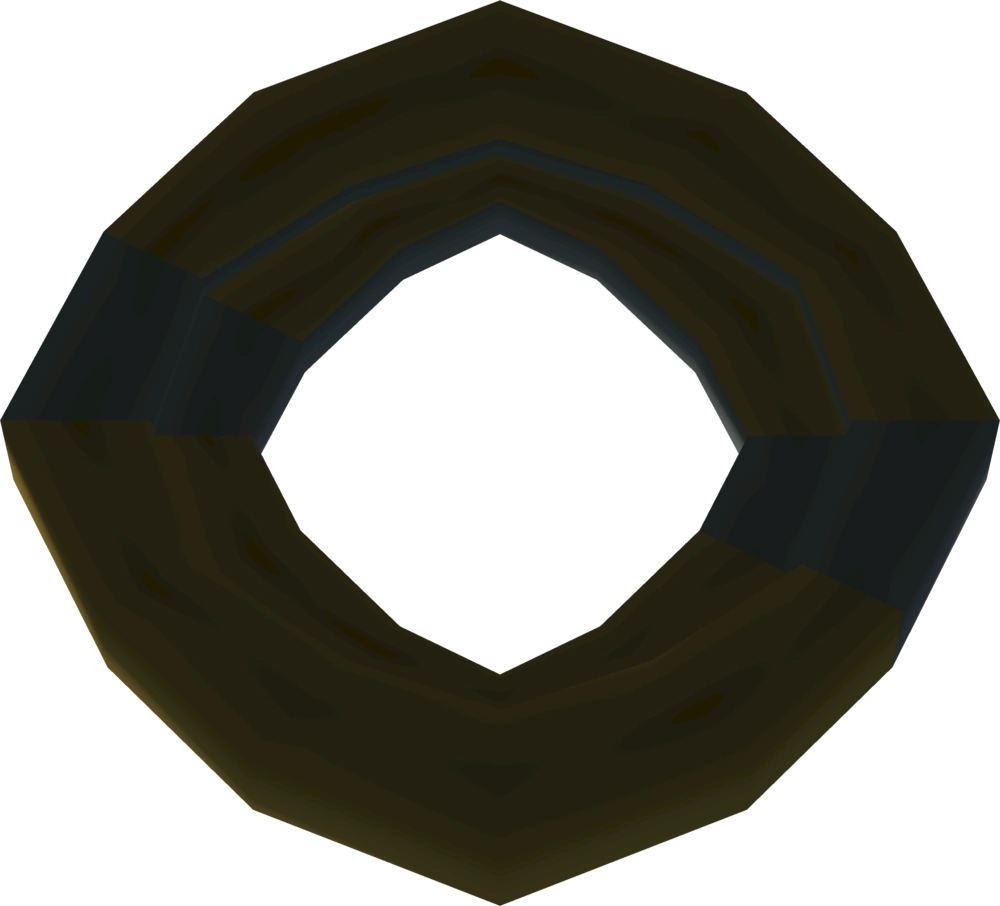 The Ring of Charos (a) is an item that you don't need for this quest, but it is helpful for getting the most out of your reward from Gertrude. Spoilers for the quest ahead, but the idea is that it will grant you the power to change the color of the kitten that Gertrude gives you at the end.
Unfortunately, obtaining the Ring of Charos is easier said than done. To get it, you need to do the Garden of Tranquility quest after completing the Creature of Fenkenstrain to obtain the A version. If you've already done that quest, then you need to pickpocket Fenkenstrain to obtain a new version.
Brief Walkthrough
At this point, you are ready to complete the Gertrudes Cat member's quest in OSRS. For those of you in a hurry, I have a brief walkthrough below with all of the steps that you need to take in order to complete this mission and receive its fantastic rewards. If you are wanting a deeper walkthrough with the full details, you can find that in the next section further below:
First, head to Gertrude's house. You can find it west of Varrock, right outside of the city gates and just past the bank.
Speak with Gertrude and learn about her issue.
Head to Varrock Square and speak with Shilop or Wilough, the two sons of Gertrude.
Pay whichever boy you speak with 100 coins.
Then go to their secret playground that is found in the Lumber Yard, which itself is roughly northeast of Varrock.
Go up the ladder in the middle of the Lumber Yard and give the bucket of milk to Fluffs, the cat.
Then make some seasoned sardines, if you don't have them already, and give them to the cat.
Go back down the ladder and search the crates in this area until you locate a small kitten.
Add the kitten to your inventory and speak with Fluffs.
Return to Gertrude at her house to complete the quest.
Deeper Walkthrough
Here is the more detailed version of the Gertrudes Cat quest if you need a little bit of extra help. First and foremost, gather up the required items that I mentioned above and get ready for completing this short and sweet mission.
Meeting With Gertrude
First off, you need to visit Gertrude's house. Thankfully, she is in a pretty easy-to-locate area that is found just outside of Varrock on the western side. When you leave the central Varrock Square in the middle of town, head west and keep going past the bank, Grand Exchange, and all that.
Just past those is the Cooking Guild on the northern side of the main road here out of town, and Gertrude has her house on the southern side. Enter it and speak with the little old lady who is roaming around her house. Of course, before you go any further, you need to be a current (not former) member of OSRS.
If you aren't a member, the game will make that abundantly clear to you when you speak with her. She will tell you about her plight regarding the loss of her cat, Fluffs, who went missing. She has no idea where the cat currently is, with her only hint being to speak with her two sons in Varrock Square.
Chatting With Her Sons
Starting out in our quest to find the cute kitty, Fluffs, it is time to head on east into the city of Varrock. In the main square here, there are two boys that you will find playing, Shilop and Wilough. You don't need to speak with both of them for this quest; only one is good enough here.
When you pick who you wish to speak with, the boys will then basically extort you for money; the devilish little children that they are. Of course, you have no choice but to adhere to their bribery and hand over 100 coins if you want to continue this quest.
Once you do so, they will finally tell you about their secret playground. With this bit of information, you are finally ready to move into the next portion — thankfully, the final segment — of this quest.
Finding the Secret Playground and Fluffs
The critical point here is to now reach the secret playground. You learn from the boys that it is found in the middle of the Lumberyard. To get to this place, head just northeast of Varrock, and you will find this location. Once you arrive here, you will want to climb over the fence to get into the place.
Once inside, go up the ladder found in the center of the Lumber Yard. At this point, you will finally locate the missing cat, Fluffs.
Which Items to Use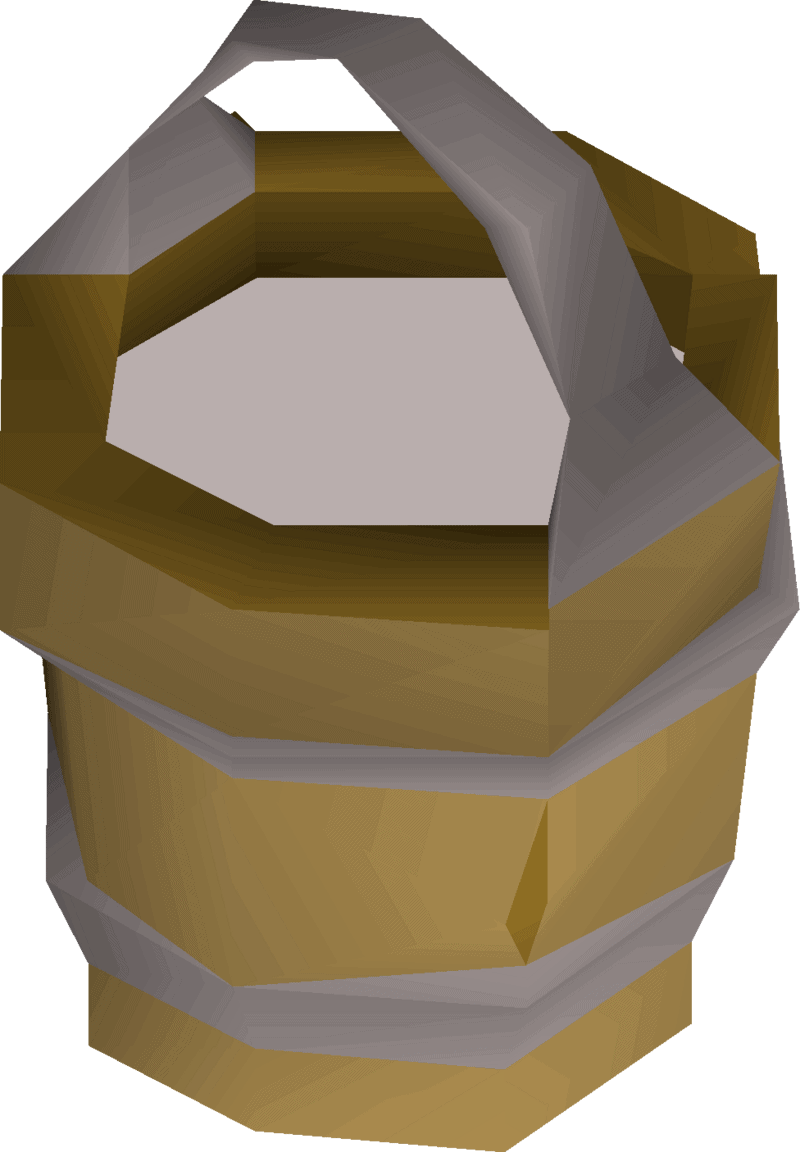 Upon locating Fluffs, speak with the cute little feline, and you will find that she is not so willing to talk to strangers (smart girl). When she inevitably rejects you, hand over the bucket of milk and attempt to pick her up. Unfortunately, she will still reject you.
At this point, you will need seasoned sardines. If you bought some from the Grand Exchange, great, there is no extra step required here. If not, you need to make some seasoned sardines by mixing your raw sardine and some doogle leaves.
When you use the seasoned sardines on Fluffs, she will finally calm down and stop hissing at you. But the problem now is that she refuses to leave with you for unknown reasons.
Sending Fluffs and Her Kitten Home
At this point, all you know is that you hear some meowing in the nearby area that isn't coming from Fluffs. What you need to do is go back down the ladder and look in the crates that are near here. When you do, you will eventually find a little newborn kitten.
Surprise! It looks like Fluffs is now a baby momma, having a kitten of her own to take care of. It turns out that she was missing her own child, much like Gertrude was missing her, and needed some help locating her kid before going back home.
Once you find the kitten, pick it up and return it to Fluffs. At this point, Fluffs will finally relent and head back home with her kitten. The final step you have is to go back to Gertrude's house on the west side of Varrock and speak with her to claim your well-earned reward.
Gertrude's Cat Rewards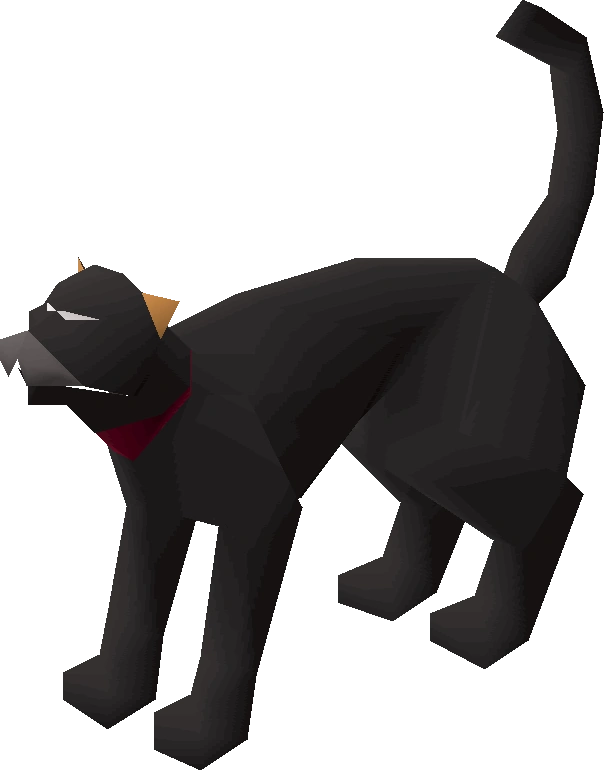 Good job, scout! Your reward for completing the Gertrude's Cat Old School RuneScape quest is as follows:
Item Rewards: Kitten, ability to purchase more kittens, chocolate cake, and stew
XP Rewards: 1 Quest point, 1525 Cooking experience
The most apparent reason you would do this quest in the first place is to earn the kitten at the end. After all, you went to the trouble of finding Fluffs, so why not get to also appreciate raising your own cat?
You can not only raise the kitten up to be a lovely adult cat, but you can customize it to an extent if you have the Ring of Charos (a). The Cooking experience is nice, too, if you are just starting out as a brand new player. Otherwise, it is a paltry sum of experience points.
However, the chocolate cake and stew are pretty important. I don't recommend just eating or selling these, as they are necessary for some later quests in OSRS.
Follow-Up Quests
The Gertrudes Cat quest is technically not in a quest line of its own, at least officially, but that doesn't mean it doesn't have any weight on later quests. In fact, there are quite a few quests that it affects. First off, the chocolate cake is necessary for the quest, A Tail of Two Cats.
You can keep the chocolate cake for that quest, or else you'll have to find another one. The same goes for the stew you get as a reward from Gertrude's Cat, as it is used in The Queen of Thieves quest.
Furthermore, completing Gertrude's Cat unlocks the ability to try a few different quests and tasks in OSRS, including Ichthlarin's Little Helper, the Medium Varrock Diary, Ratcatchers, and Recipe for Disaster. For these many reasons, I highly recommend completing Gertrude's Cat as early on in your playthrough as you can.
FAQs
Question: Where are Gertrudes kittens?
Answer: You can find Fluffs and her kitten in the Lumber Yard near Varrock after speaking with Gertrude's sons.
Question: What does Gertrudes cat eat?
Answer: She eats seasoned sardines, which you can buy from the Grand Exchange, or make yourself using raw sardines and doogle leaves.
Question: What do you feed Fluffs in RuneScape?
Answer: You feed Fluffs the bucket of milk and seasoned sardines.
What OSRS Quest You Should Do Next
Gertrude's Cat is one of the most fun early quests that you can do in Old School RuneScape. It is an introductory MMORPG story about finding a lost cat and bringing it back to its owner. No combat is involved in the quest, and there isn't really anything else that you have to do for it.
There are several other quests that I would consider to be pretty chill since there is no combat or anything like that you need to worry about. One particular quest like this is the Ratcatchers quest, which is pretty long but relatively easy to complete. In fact, it is one of the quests you can do after completing Gertrude's Cat and another members-only quest.
Looking for more interesting readings? Check out: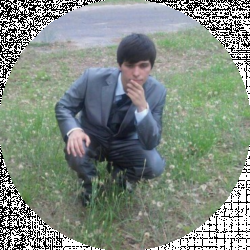 Latest posts by Cody Perez
(see all)